Here's a full wedding package I made a million years ago for Diana and Stef. Stef? Hey, that's me!
My fiance and I wanted to have a modern, clean, totally non-traditional look to our wedding materials. We looked at a lot of magazines and internet samples, but there was little inspiration to be found there. In the end, the biggest influence on the look and feel of our wedding were samples from my commercial design work! We started only with the lovely green colour and the idea that we wanted cute little caricatures of ourselves. From there, everything just fell into place.
The above shows english and russian invites, as well as the map that was included with them. We didn't feel the need to use any RSVP cards or return envelopes.
Here are labels for the DVD slideshow that we sent out to all wedding attendees, our 20" x 30" seating chart and 6" x 6" table cards.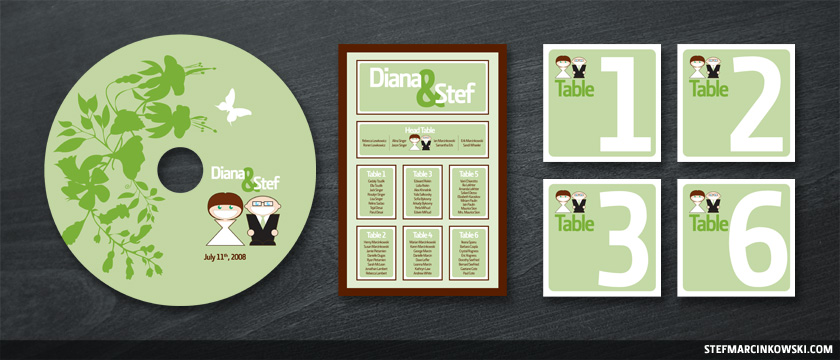 The real crowd-pleaser of the evening was the after-dinner slideshow. It took me forever to create this in iMovie, because I'd never used any video editor until this project. I set out to make a lighthearted, fast-paced, seventy-three-slide story, featuring upbeat music in about 3 minutes flat. And although this was my first-ever "video", it was really fun to do and I'd like to see what I can do with live footage.
Behold, some of the lulz: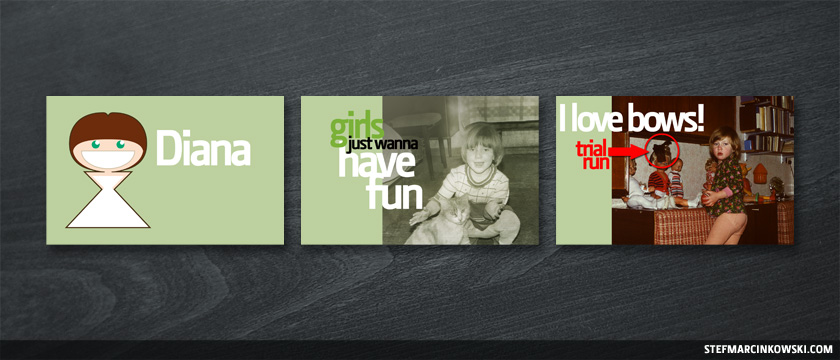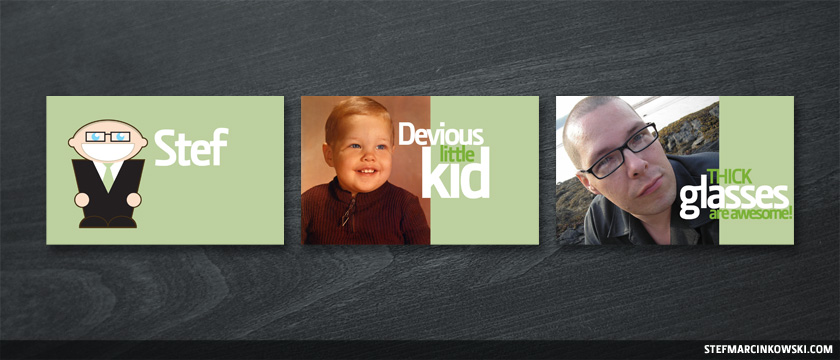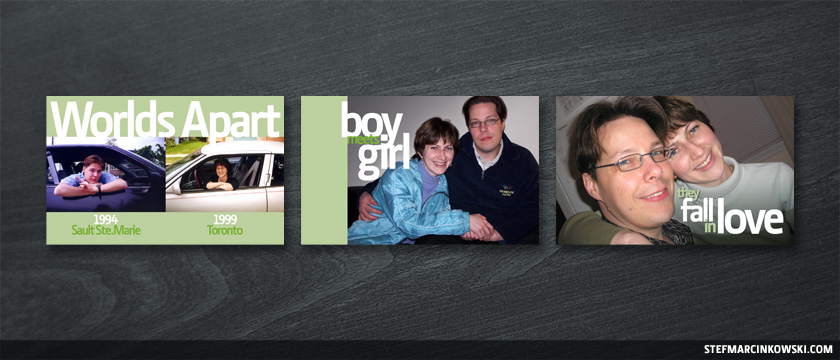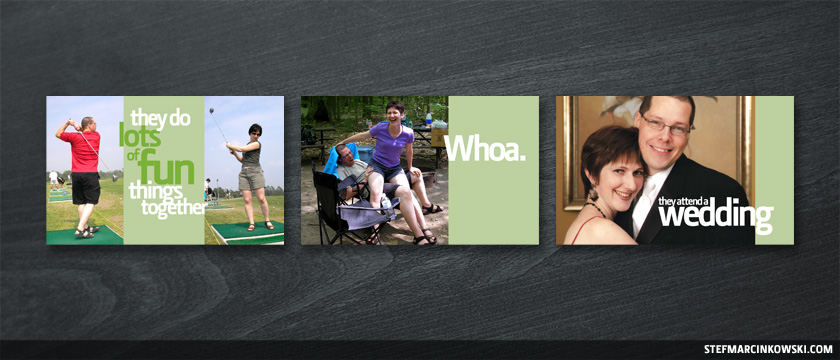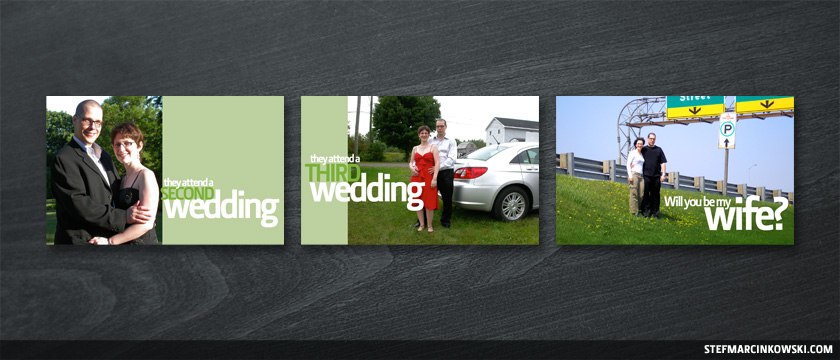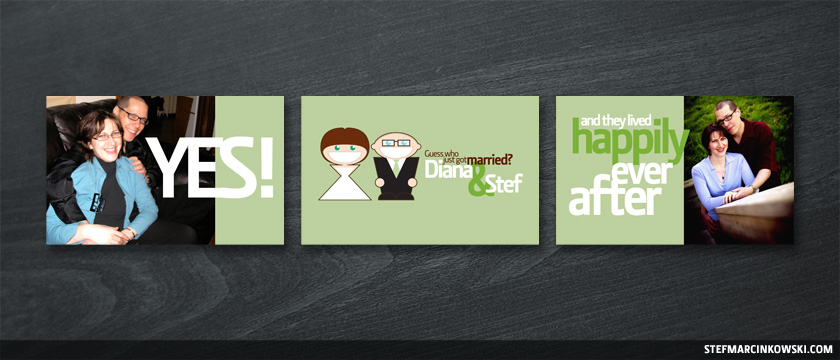 I skipped over most of the slides, but you get the vibe for the storytelling element. Sadly, 128% of all DVDs burned, and even the master file itself, became corrupt. But that's a whole other story.
Here are the front and back covers of the thank you cards I made, as well as a closeup of the happy couple.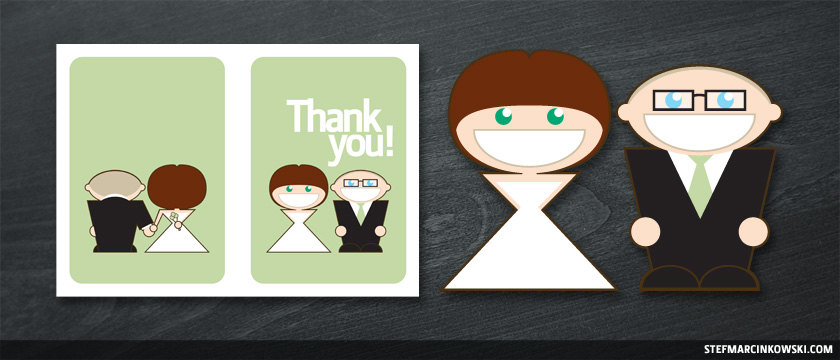 One year later, for our one-year anniversary, I created a really huge card by mounting four 11" x 17" printouts onto bristol. Below, on the left, are the outside back and front covers. On the right, is the interior spread when the card was opened. The blank area on the right is where I added a hand-written note, asking my wife if she would like to marry me.
I'm so lucky she said yes.
Enjoy!