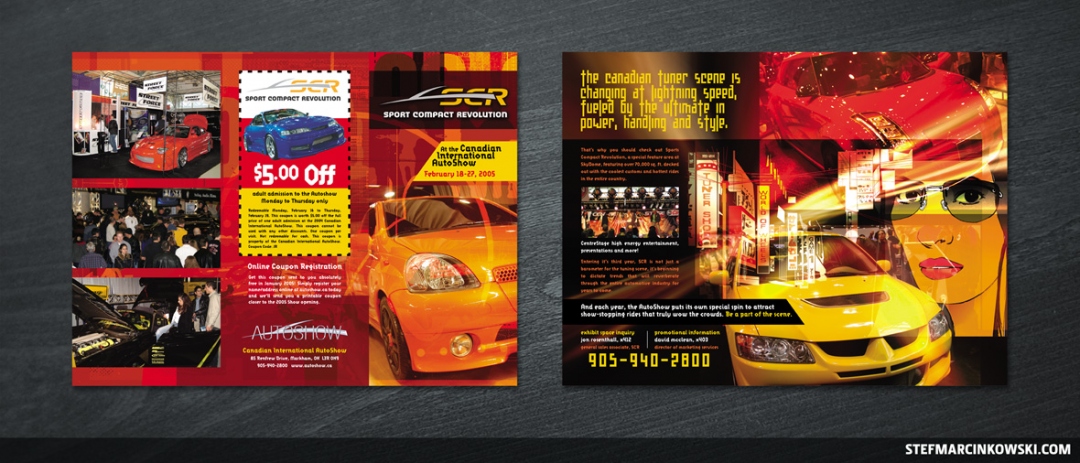 A few years ago, I designed this fast and furious Sport Compact Revolution brochure as part of some work I'd done for Toronto's Canadian International Auto Show.
The concept for this piece was simple: appeal to the sensibilities of the import tuner market with hot cars, bold colours and urban lifestyle.
This brochure is a six-panel, double-sided, 12" x 9" open (4" x 9" finished) piece using several photos I took from the previous CIAS show.
In the above sample, the image on the left is the inner flap, back and front covers. The image on the right is the interior spread.
Enjoy!