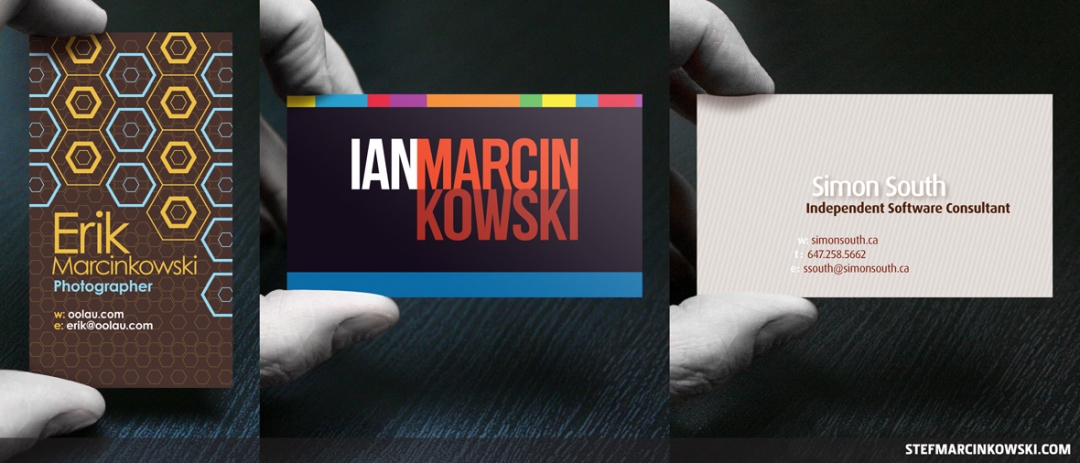 Here are three recent business card designs I made:
- Erik loves hexagons, wanted a vertical layout and needed the colours to play off those found in one of his best photos, which is featured on the card's back.
- Ian loves bold colours, designed his own website, and wanted cards to mirror his site's aesthetic. His contact information is located on the card's back.
- Simon loves simplicity and chose his own colour palette. He wanted his cards to reflect his personal style, so a graphic of Simon and his distinctive hairstyle was made for the card's back.
Enjoy!