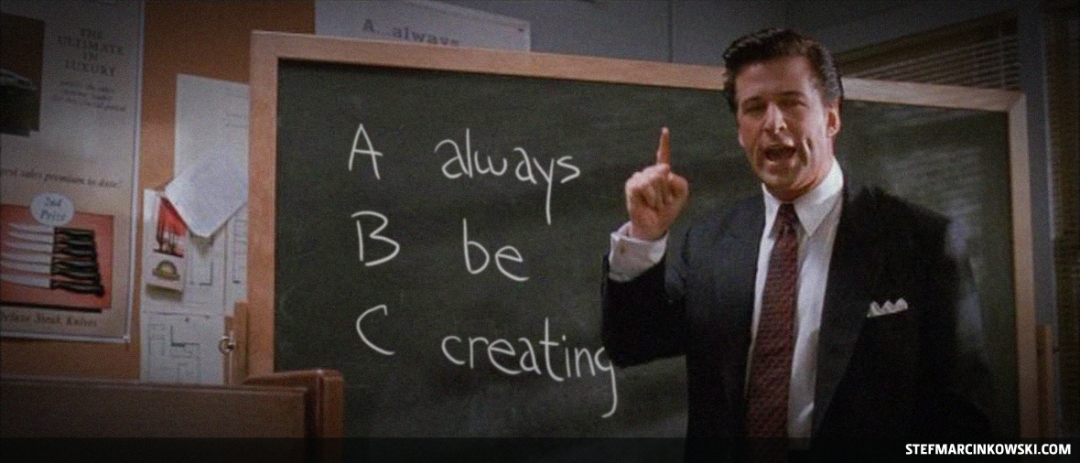 ABC.
Always.
Be.
Closing. Creating.
These are the immortal words declared emphatically by Alec Baldwin's character in the classic film,
Glengarry Glen Ross
.
ALWAYS BE CREATING: this is what we creative types were born to do.
We've all created a great many things in our lives: a career, a body of work, and perhaps even a family. And for some of us, A LEGACY.
Then there are those things we have not yet created. The things we want to create but never had the time or the chance. Given that chance, we would create these things: relationships, opportunities, and some very cool creative work.
In the design, advertising and marketing worlds, I've created quite a few
cool things
, but one thing I've yet to create is a
vehicle wrap
. EDIT: I have now, in fact, designed my first vehicle wrap,
found here
. I'm looking to gain more experience working with wraps, and together, we can create one.
Introducing the ABC Contest.
THE RULES
The rules are very simple: you are an advertising/marketing/design studio in the GTA. Be the first to give me the chance to design a real vehicle wrap.
First prize: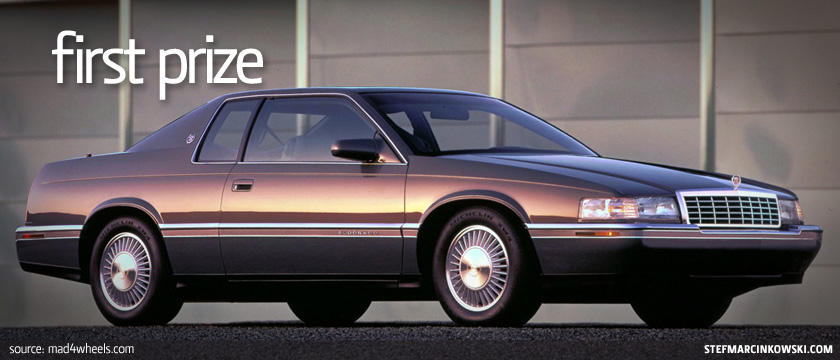 First prize is a Cadillac Eldorado.
First prize is a vehicle wrap for a Cadillac Eldorado.
First prize is a free vehicle wrap design and the creation of hires, final art for any vehicle you like. FOR FREE.
Totally free. Totally serious.
Minis, Smarts, H2s, vans, streetcars and busses are popular choices for vehicle wraps, though don't feel the need to limit yourself.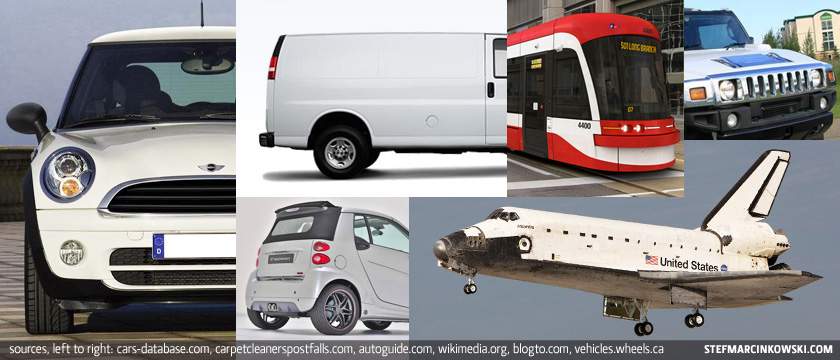 So let's talk about your next vehicle wrap project and how I can bring value to your bottom line.
- email me ( stef at stefmarcinkowski dot com ) or;
- contact me with the quick and painless registration form at the bottom of this page.
And should it be that all your vehicles are already wrapped, I'm happy to help you with your branding, identity and design needs.
Oh. I almost forgot.
Second prize: